We Provide Comfortable, Pain-Free Tooth Extractions
Receiving the news that you need a tooth extraction can feel stressful and frightening! However, you can rest assured that Dr. V and Dr. Foley don't take extractions lightly and they only recommend them as a last resort for protecting your oral health.
Modern dentistry allows our dentists to perform tooth extractions in Murphy in a manner that is comfortable and pain-free for our patients. Here's what you should know.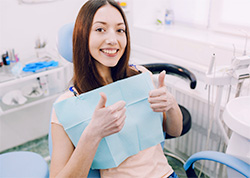 Why Does My Tooth Need to be Extracted?
There are a few circumstances in which it is essential to remove a tooth in order to protect neighboring teeth and your oral health. These are:
A tooth that is infected or abscessed beyond what root canal therapy can restore
Advanced periodontal (gum) disease has destroyed the supporting gums and jawbone
A tooth that is deeply fractured or cracked
Teeth that are crowded and need to be removed for orthodontic treatment
Wisdom teeth
Most people don't have enough space in their mouths for wisdom teeth, or third molars, which arrive at the ages of 18 to 25 years old. If this the case, wisdom teeth can be hard to reach to brush and floss properly, or they may start to crowd other teeth. Some wisdom teeth remain impacted or stuck below the gum line, which can result in an infection. It's for these reasons that your dentist in Murphy may recommend removing your wisdom teeth.
What to Expect from Your Extraction Procedure
It is important not to delay extracting a tooth that is fractured or damaged as an infection could spread to other critical areas of your body.
You can rest assured that your comfort is a top priority for Dr. V and Dr. Foley. They use the best anesthetics to ensure that you don't feel anything during your extraction, and most patients are pleasantly surprised at how smooth their procedure is.
Your team at Woodcreek Family Dentistry is here to support you during your recovery process as well. Dr. V and Dr. Foley will send you home with instructions on how to make your recovery smooth and pain-free, and you can always contact us with any questions or concerns you may have throughout the process.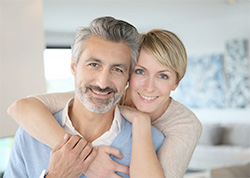 Would You Like to Learn More?
Dr. V or Dr. Foley are happy to meet with you during a consultation to discuss the process of extracting a tooth. This is a great time to get your questions answered so you will feel at ease on the day of your surgery.
Contact Woodcreek Family Dentistry today for more information.