Your Key to a Healthy Smile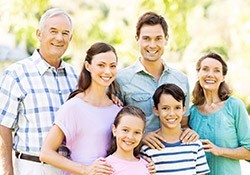 Preventing a dental problem is much easier than waiting to fix it when it becomes a bigger problem! That is why Dr. V and our team put energy into providing thorough preventive care. With the services outlined below, we can catch and treat dental issues while they are small and easy to manage, plus we'll be able to stop many before they even begin! We recommend that everyone over the age of three come in for a preventive appointment at least every six months, so if it's time for you or your child's visit, be sure to give us a call today!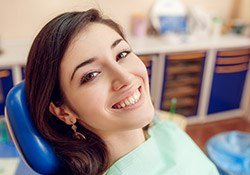 Exams & Cleanings
Want to prevent tooth decay and gum disease? We can help with regular checkups and cleanings. During these appointments, Dr. V will take a look at your teeth, gums, jaw, and existing dental work to make sure everything is in good shape. If it isn't, he'll quickly be able to start treating you before a little problem becomes a big one. When doing your routine cleaning, we will remove the plaque and tartar from your teeth, which will help keep them healthy.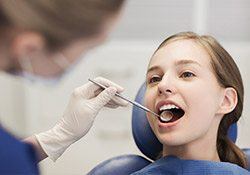 Children's Dentistry
The youngest members of your family are always welcome to Woodcreek Family Dental. When you bring your child to see us, we'll focus on cavity prevention, make sure their mouth is developing correctly, and provide education so they can form healthy habits at home. We'll also go the extra mile to make sure they are calm and relaxed from the moment they step through our doors. We recommend bringing your child in for their first dental appointment when they get their first tooth!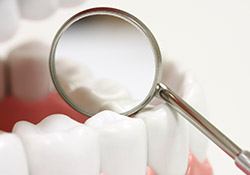 Sealants
The back teeth are the most likely to develop cavities because they have pitted, grooved surfaces that trap plaque and food particles, and they are also quite tricky to clean (particularly for children). We can protect these teeth with sealants. We will apply a thin, clear layer of a plastic-based substance to the teeth that will place a barrier that plaque, bacteria, and acids cannot penetrate.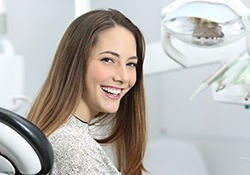 Fluoride Treatment
Studies have shown that regular exposure to the mineral fluoride through oral hygiene products, tap water, and other sources can actually have big benefits for your oral health! In fact, children who grow up this way tend to experience less cavities on average than their not-so-lucky counterparts. If Dr. V determines that your family could use an extra boost of protection, professional fluoride treatment is available here in Murphy, TX. This process only takes a few minutes and can be easily combined with regular checkups and cleanings.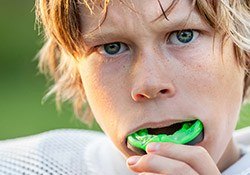 Mouthguards & Sportsguards
Do you or your child wear a mouthguard when you play sports? If not, we can provide you with your own custom-made mouthguard that will be much more comfortable than anything you can buy at the store or online. It will be specially designed to fit over your teeth, and it is much thicker and stronger to provide better defense from unexpected impacts.