Repair Flawless Dental Health & Function
At Woodcreek Family Dental of Murphy, we are passionate about helping you repair damaged smiles and renew full oral health as soon as possible. We do our utmost to partner with patients to keep their smiles healthy, but when that's not possible, we offer conservative restoration options to preserve and protect healthy oral structures and fully repair your healthy smile. Dental crowns and fixed bridges are two of the most often used restorative dentistry services. If you have questions about dental restorations or need us to help you repair your smile, call to schedule an appointment in our Murphy dental office. We'll be happy to work with you to repair or replace damaged teeth and give you back a beautiful smile you can share with complete confidence.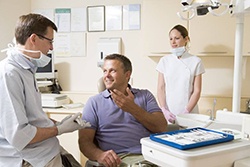 Dental Crowns
Dental crowns are advanced restorations typically used to repair a severely damaged tooth. The crown will fit completely over the top of a damaged tooth replacing lost structure and protecting the remaining parts of the tooth.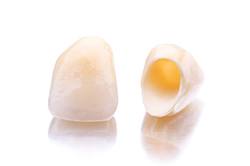 How Crowns are Used
Dental crowns are recommended for a number of reasons, including:
To repair damaged or decayed teeth
To replace a damaged or lost filling
To correct cosmetic flaws
To protect a root canal treated tooth
To replace a lost tooth when connected to dental implants
To support a fixed bridge tooth replacement prosthetic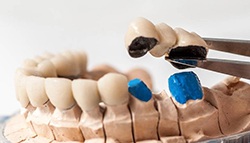 Dental Bridges
Like the name indicates, a dental bridge is a restoration option used to bridge a gap in the smile. One or more replacement teeth called pontics are fused to dental crowns, one on each end. The crowns are then attached to the teeth on either side of the gap in your smile, recreating lost tooth structure.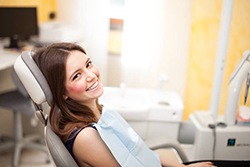 How Restorations are Placed
Both dental crowns and fixed bridges are placed over the course of two appointments. During the first visit, we prepare teeth and design your restoration. Once the teeth are prepared, we capture impressions that the lab uses to craft your dental crown or bridge. Before you leave, a temporary dental crown or bridge is placed to protect your prepared teeth. Once we receive the final restoration, you'll return to our office for the second appointment. During this shorter visit, we simply exchange your temporary for a flawless, custom dental crown or bridge, leaving you with a beautifully repaired smile.
Caring for Your Smile
Once you have a dental crown or fixed bridge, you should be able to continue brushing and flossing your teeth as usual. One of our team members will be happy to walk you through optimal at-home care, review your oral hygiene products, and help you to make the most of your dental care. You may want to use a softer toothbrush or less abrasive toothpaste to avoid wearing down the porcelain. During your six month dental exam and teeth cleaning, we'll be happy to help you make the most of your at-home hygiene routine.