Choose Tooth-Colored Materials to Hide Imperfections
Even if the rest of your teeth are beautiful and healthy, having just one imperfection can truly throw a wrench in your smile. While you may want to remove your imperfections, whether they be chips, cracks or discoloration, sometimes the more expensive cosmetic treatments out there aren't always necessary to fix your issue. Furthermore, other treatments like teeth whitening may not be enough to properly address them. That's where cosmetic bonding at Woodcreek Family Dental comes in. Contact our office to schedule your next smile makeover today!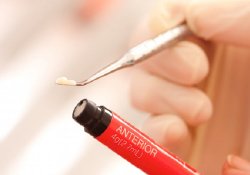 What is Cosmetic Bonding?
Cosmetic bonding is a common dental treatment specifically meant to improve your smile's appearance. Bonding uses composite resin, a mixture of both glass and plastic, to reshape or recolor teeth damaged by external forces. With this durable material, Dr. Villaruel and Dr. Foley can hide numerous imperfections in your smile and keep them that way for an extended period of time. Composite resin uses the same material as tooth-colored fillings, which means it's extremely malleable and easy to mold around damaged teeth. It can also be shaded to match the exact same color as your existing tooth enamel for optimal blending.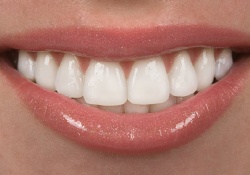 What Does the Procedure Entail?
First, you'll have a scheduled consultation with one of our dentists. This meeting gives you a chance to go over your cosmetic goals and expectations. After determining that cosmetic bonding is the right treatment for you, we'll set you up for an appointment to fix your smile's issues.
During treatment, the dentist will apply multiple layers of resin to your damaged tooth, molding and shaping it as they go, in order to improve its appearance. Then, once you are satisfied with your smile, we'll harden the material using a special curing light. The procedure only takes about an hour to complete depending on how many teeth you intend on fixing. Once the material is hardened, you can go about your day!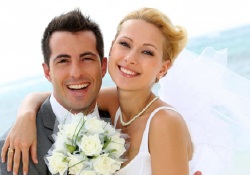 Benefits of Cosmetic Bonding
Composite resin is an incredibly durable material. When practicing proper oral care daily as well as maintaining routine dental checkups and cleanings, your bonding should last at least 10 years. Not only is cosmetic bonding incredibly quick and effective, but it's also considered to be more affordable than the average cosmetic treatment.
Additionally, cosmetic bonding works to solve multiple imperfections at the same time, meaning you won't need to spend as much on multiple treatments just to get the smile you're looking for. Cosmetic bonding is ideal for hiding:
Chips
Cracks
Permanent discoloration
Minor gaps in between teeth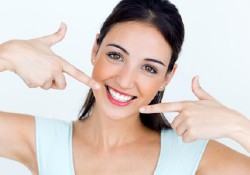 How to Make Your Bonding Last
In order to make your cosmetic bonding last as long as possible, you'll need to brush twice a day with fluoridated toothpaste and floss daily. Routine dental checkups and cleanings every six months will allow our office to confirm the current condition of your bonding and provide repairs if needed. You'll also want to avoid using your teeth as a tool as this can prematurely wear down the composite resin material.