Creating Confident Smiles for a Lifetime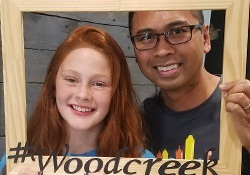 Your smile says a lot about you and how you feel about yourself. If you or your child are unhappy because of teeth that are spaced, overcrowded, or not straight, it can lead to confidence issues. You can help your family achieve confident, healthy smiles with orthodontics in Murphy. Dr. V provides the solutions you need at Woodcreek Family Dental. We have treatments for children, teens, and adults to find an option that's right for everyone.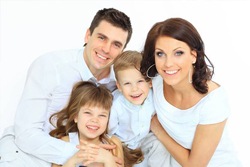 Invest in Your Family's Smiles
A straight smile offers more than just cosmetic benefits. It also improves your oral health. Properly aligned teeth are easier to clean, reducing the risk of tooth decay and gum disease. It also decreases the potential for dental emergencies by resolving rotated or protruding teeth that can be injured by impact to the face. By aligning the bite, it promotes proper jaw functions to make chewing and speaking easier while reducing the risk of temporomandibular joint disorders.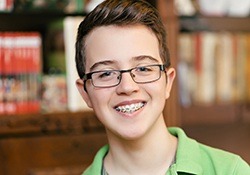 Traditional Orthodontics
The American Association of Orthodontists recommends an orthodontic consultation around the age of 7. Although this may seem young, the sooner your child receives intervention for their bite and alignment issues, the better. By correcting problems early, it reduces the need for lengthy and costly treatments in the future.
Phase 1
Phase 1 orthodontics provides treatments before the permanent teeth erupt, usually between the ages of 6 and 10. The underlying goal is to make room for the adult teeth to improve the relationship between the upper and lower jaw. This can prevent dental traumas, the removal of permanent teeth, or jaw surgery later in life.
Phase 2
Phase 2 orthodontics focuses more on the aesthetics of the teeth by ensuring they are in their proper positions using full braces or Invisalign.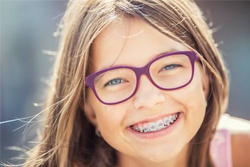 Metal Braces
Although metal braces are believed to only be for children, patients of all ages can enjoy their benefits. By attaching brackets and wires to the teeth, they are gradually moved into their proper positions. The length of time they are needed varies.
Now, several improvements have been made to orthodontics to make them less visible for teens and adults who want a more discreet solution.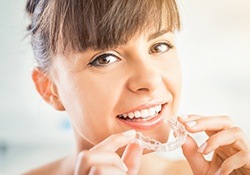 Invisalign
As an alternative to metal braces, 2.5 million teens and adults have turned to Invisalign. Instead of using brackets and wires to move the teeth, clear aligners are worn over them. This offers a nearly invisible treatment and certain advantages that aren't possible with traditional braces.
3D scans of your mouth are taken to design a series of aligners, which are worn for about 22 hours per day. You wear each one in the series for 1 to 2 weeks depending on Dr. V's recommendations. On average, it takes about 12 months to finish the series. At the end of your treatment, you need a retainer to prevent your teeth from moving back into their previous positions.
Hand holding clear aligner
You can smile with confidence because no one will notice the aligners. You'll enjoy minimal changes to your daily life. You can eat and drink what you like because the aligners are removable; however, you should only have water while wearing them.
Caring for your teeth is simple because you can take the aligners out to brush and floss. You need to clean the aligners every day using a soft-bristled toothbrush and clear antibacterial soap.
The aligners are smooth, so there's no irritation to the inside of your lips or cheeks. You'll also spend less time visiting your dentist in Murphy because you don't need appointments for adjustments.
Get a Straight Smile Today!
Woodcreek Family Dental can help you create generations of healthy, beautiful smiles. No matter if you need braces for yourself or your child, Dr. V has the treatment you need. Contact our office today to schedule a consultation.