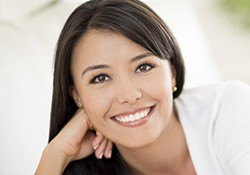 Dental implants are the best way to replace a missing tooth. They are the only restoration that replaces both parts of a tooth both above and below the gum line, delivering results that look extremely natural and can be trusted to last for decades. Whether you are missing a single tooth or need a full set of dentures, dental implants can help you reclaim your complete smile again. To learn more about them and what they can do for you, contact us today.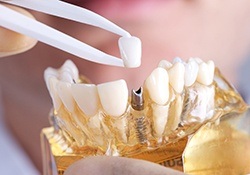 Implant Placement
A dental implant is a prosthetic tooth root made of titanium that is placed directly into the jaw during a minor surgery. Most offices will need to refer you to an outside specialist for this procedure, but thanks to our in-house periodontist, Dr. Foley, we bring the specialist to you! She can complete your implant placement and we can restore the tooth all in one place! If you have a referral from another doctor, we are also happy to work closely with you and them to place your implant and get you ready for a beautiful new tooth!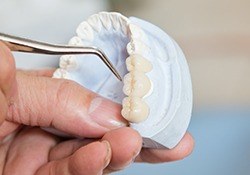 Implant-Retained Crowns & Bridges
Implant-retained crowns can make a single missing tooth look like it never went missing at all! A custom-made, all-porcelain crown will be attached directly to an implant using a metal connector called an abutment. Once this is done, you will have trouble distinguishing it from your natural teeth. If you have multiple missing teeth, implant crowns can be used to support a bridge to help complete your smile.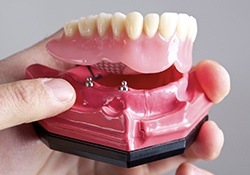 Implant-Retained Dentures
With implant-retained dentures, the common problem of slipping and moving is over! The prosthetic teeth are actually secured directly to the jawbone just like natural teeth using multiple dental implants that the denture simply snaps onto. This will make them much more stable than any removable prosthetic, and the fit can be trusted to last longer as well. And as a bonus, implant-retained dentures enable a patient to have a stronger bite force, allowing them to enjoy a wider variety of diet with ease.