Get a Healthy Smile for Affordable Rates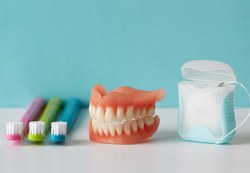 Your teeth are designed to last for a lifetime with the right care. Did you know that involves more than just brushing and flossing? The American Dental Association also recommends you visit your dentist at least twice a year to keep your smile healthy. Now, you can get the affordable services you need with a Delta Dental dentist in Murphy. Woodcreek Family Dental is in-network with the insurance carrier to reduce the amount you need to pay. You can maintain a healthy smile while lowering your overall dental costs.
Delta Dental Coverage Availability & Fees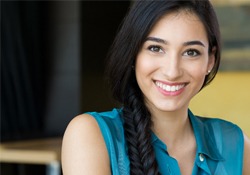 Dental insurance differs from medical coverage because it places more of an importance on prevention. Keeping your teeth and gums healthy reduces the need for a costly or invasive treatment in the future. In fact, every $1 you spend on preventive dentistry can save you $8 to $50 on restorative or emergency services.
Delta Dental strives to give their policyholders the comprehensive coverage they need to reach and maintain optimal oral health. Paying your monthly premiums gives you access to the services you need to reduce the risk of preventable issues, like tooth decay and gum disease. Unfortunately, issues can still arise despite the best preventive efforts. Delta Dental has you covered. They give you an annual allowance to use toward rehabilitating your dental health after paying your annual deductible.
Your specific policy may include:
100% preventive coverage
80% minor restorative coverage
50% major restorative coverage
Delta Dental recommends you choose a dental practice who is in their network, like Woodcreek Family Dentistry. This means we have pre-negotiated rates with the insurance company to reduce the amount you need to pay. We help you maximize your annual benefits to lower your out-of-pocket expense, even if that means splitting your treatments across calendar years.
Unfortunately, your benefits expire at the end of the year. You are not reimbursed for any remaining benefits or for your premium and deductible. Any remaining coverage will not carry over into the new year either. With less than 3% of Americans meeting or exceeding their annual coverage, we do not want to see your benefits go unused. We work on your behalf to maximize your policy.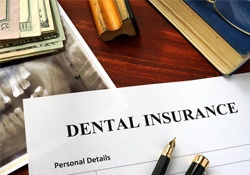 We understand dental insurance can be confusing. We do not want your benefits to be wasted because you are not sure how they work. Cindy is here to help you. She has extensive experience in the dental field to help you maximize the value of your annual benefits. She files the necessary claims and paperwork for reimbursement, so you have one less thing to worry about. Cindy ensures your benefits are used correctly to minimize your out-of-pocket cost.
If there is a time when your treatments exceed your insurance coverage, Cindy explains your payment options to help you find a solution that works for you.
If you have questions about your dental insurance or you need to schedule an appointment, contact Woodcreek Family Dental today. We look forward to helping you achieve a healthy smile.