Get a Healthy Smile for Reduced Rates
It is no secret dental care can be expensive. Thankfully, you have dental insurance, so you can visit your dentist in Murphy regularly to get the high-quality services you deserve. Visiting our office twice a year for a cleaning and checkup allows you to keep your teeth and gums healthy for minimal out-of-pocket expense using your coverage. This gives you the opportunity to lower your long-term costs for care by preventing the need for an expensive treatment in the future. At Woodcreek Family Dental, we proudly work with leading insurance carriers to help you achieve a healthy smile for affordable rates.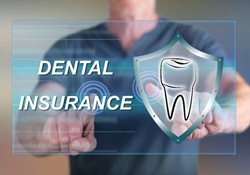 How Dental Insurance Works
Every month you pay premiums for your insurance policy. This gives you access to a broad network of dental specialists, like our team at Woodcreek Family Dental. After paying your deductible, you can enjoy a variety of savings opportunities until you reach your annual limit. Depending on your specific policy, your benefits may include:
100% preventive coverage, including cleanings, checkups, and x-rays.
80% minor restorative coverage, such as fillings.
50% major restorative coverage, like root canals.
What is the Difference Between Dental and Medical Insurance?
Although you may think they are the same, medical and dental insurance are quite different. Medical coverage is there for you after an illness or injury occurs. Dental coverage is designed with prevention in mind. It makes it easy to keep your teeth and gums healthy to lower your overall dental costs.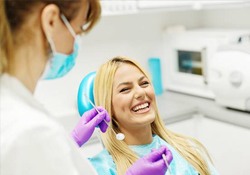 In-Network vs. Out-of-Network
Woodcreek Family Dental is proud to accept with both in-network and out-of-network patients. We work on your behalf with your insurance carrier to minimize the amount you need to pay out-of-pocket.
In-Network Coverage
Your insurance carrier recommends you visit a dentist who is in your network because they have pre-negotiated rates with the company. We are proud to be in-network with many leading providers, including:
Aetna
BlueCross BlueShield
Careington
Cigna
Guardian
Humana
MetLife
We work with your insurance company to file the necessary claims and paperwork, so you have one less thing to worry about.
Out-of-Network Coverage

Although it is recommended you visit an in-network dentist, you still have the freedom to choose one that is not. If you are outside of your network, we are here to help you. You can still use your benefits, but you will need to pay the difference between your insurance's allowable coverage and our fees.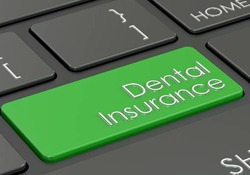 Get a Healthy Smile Today!
Every year you have access to a broad network of savings opportunities using your insurance. Unfortunately, less than 3% of Americans meet or exceed their annual coverage. If you do not use all your benefits, you will lose them at the end of the year. You are not reimbursed for the fees you have paid.
We do not want to see you miss the opportunity to get a healthy smile for affordable rates. Contact us today to learn more about using your insurance coverage or to schedule an appointment.