Perfect Your Smile with Veneers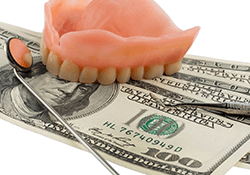 A brighter, straighter, more perfect smile is just two dental visits away with porcelain veneers from our Murphy dentist and dentistry team members. At Woodcreek Family Dental, we offer a wide range of cosmetic dentistry solutions to create flawless smiles our patients are proud to share. If you want to transform your smile in just a few trips to our Murphy dental office, call Woodcreek Family Dental to schedule a cosmetic dentistry consultation today. Our skilled dentistry team will partner with you to create a personalized treatment plan to deliver the healthy, beautiful smile you desire.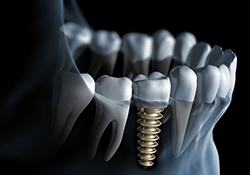 What are Veneers?
Veneers are thin sheaths of porcelain that affix to the front surfaces of teeth to conceal cosmetic dental flaws. Before placement, porcelain veneers resemble a fingernail in size and shape. Once attached to the teeth, your veneers will look like a healthy, natural part of your smile. Stain resistant and durable, porcelain is the ideal material to create a flawless smile that will last.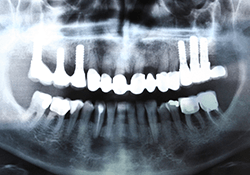 Who Should Consider Porcelain Veneers?
Porcelain veneers are a great option to correct the appearance of smiles with a number of chips, cracks, stains, and gaps. Some patients who may want to take advantage of this versatile treatment option include:
Those who have deep set staining that cannot be removed with traditional teeth whitening
Those who want to correct minor orthodontic alignment concerns like crowding or gapped teeth without advanced treatments
Those who have several chips or cracks in teeth that they want to correct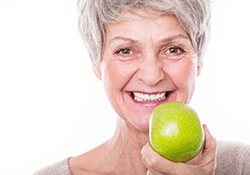 How are Porcelain Veneers Placed?
Porcelain veneers are placed in two trips to our Murphy dentistry office. At the first visit, we prepare teeth by removing a small layer of surface tooth enamel. Then, we capture impressions of your smile that our dental lab uses to create a custom porcelain veneer. Finally, we place a temporary veneer crafted from a less durable substance to protect your smile between appointments. When we receive the final product from our lab, you'll return to the office to exchange your temporary for a custom crafted porcelain veneer.
Do I Need to Care for My Smile Differently After Porcelain Veneer Placement?
Once your porcelain veneer treatment is done, we will be happy to walk you through keeping your smile healthy at home. Most patients need to replace their veneers every ten years, and to keep your newly enhanced smile shining as long as possible, we recommend keeping the following oral hygiene tips in mind:
Brush teeth two minutes at a time at least twice a day and add brushing between meals for best results.
Use a soft or ultra soft bristled toothbrush and minimally abrasive toothpaste to avoid wear to the veneers.
Floss at least once each day using a waxed floss or water flosser to avoid tugging around the edges of your porcelain veneers.
Visit our office twice each year for dental exams and teeth cleanings.
Use mouthguards as directed to protect smiles from damage during sports events and from potential oral health concerns caused by nighttime teeth grinding and clenching.
Don't use teeth to open package or crack nuts and avoid habits like fingernail or ice chewing.