Preventing Dental Issues Today for a Healthier Tomorrow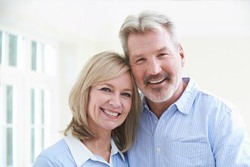 When is the last time that you've been to the dentist? While many people avoid routine checkups because of time or money, regular dental visits actually save you both! At Woodcreek Family Dental, Dr. Oliver Villaruel and Dr. Christine Foley take pride in providing quality care for patients of all ages in Murphy. They are both experienced in preventing and detecting dental issues before they become more extensive and expensive. Read on to learn why you should make sure that you and your whole family are receiving regular checkups and cleanings at least twice a year.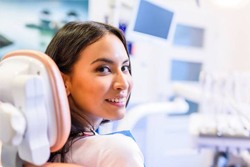 The Importance of Biannual Checkups & Cleanings
Besides your at-home oral healthcare routine, biannual checkups and cleanings are your best defense against dental issues. In fact, our highly-trained hygienists can clean away plaque and tartar buildup that you simply can't reach at home, preventing issues like cavities and decay. These visits should never be prolonged because small issues can turn into much more severe dental problems.
Unlike other medical conditions that get better with time, dental issues will only get worse. Additionally, many dental problems like cavities and infection aren't obvious to the untrained eye, making routine visits to our office imperative to your oral health.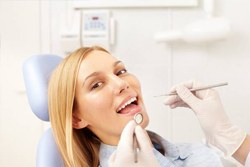 What Happens at Your Dental Visit?
Every six months, you'll come into our office for a routine checkup and cleaning that will typically take an hour's time. Here is what you can expect during each part of your regular dental visit:
Cleaning
During your dental cleaning, one of our friendly dental hygienists will clean your mouth with special instruments to remove tartar buildup and plaque that couldn't be reached at home. Tartar, something that can cause gum disease and decay, is a hardened form of plaque that can only be removed by a professional. After cleaning, they will give your teeth a nice polish for a fresh look and feel. Lastly, they will floss your teeth to remove any remaining debris. They'll explain why flossing is important and show you the proper technique. This is also a great opportunity to ask our knowledgeable hygienists about any tips that you can use to improve your at-home oral healthcare routine.
Checkup
Once your cleaning has been conducted, Dr. Villaruel or Dr. Foley will perform an in-depth examination. They will use X-Rays to get a better look at your dental structure and whether or not you have any decay. Your dentist in Murphy will also check the health of your gums to ensure that you're not being affected by gum disease. However, the exam doesn't stop with your teeth and gums. They will also provide an oral cancer screening that checks your head, neck, mouth, cheeks, throat, tongue, and other related areas for early signs of oral cancer.